While catching up on my blog reading this morning I came across this
wonderful tutorial
for painted wall paper.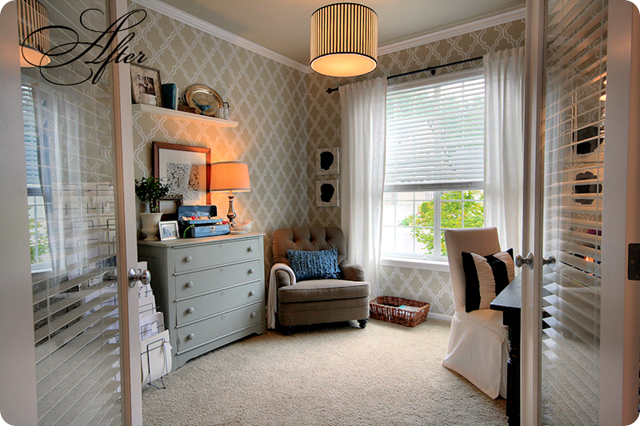 Gorgeous isn't it? The whole room is so inviting, and the whole blog is a feast for the eyes. What caught my eye next was the pillow on the chair. Its
identical
to the one I made and wrote the
tutorial
for!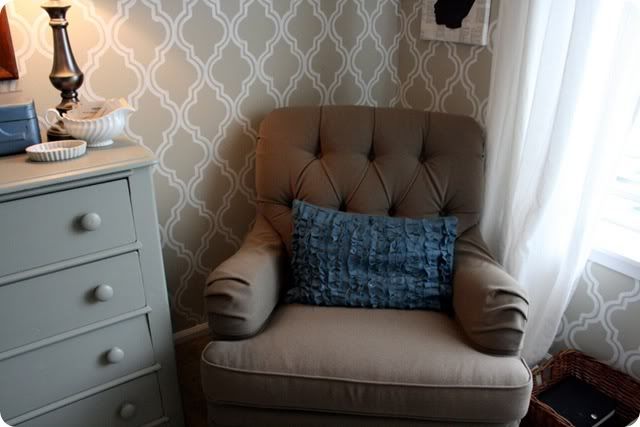 (
Please see her gracious comment on this post.
I was very excited this week to have my pillow featured in
The Examiner.
Rebecca has a column that features links to other, "trash to treasure projects." Check it out for some great inspiration.