As soon as I saw this fabric flower brooch
here,
I knew i had to make one.
Designer flower: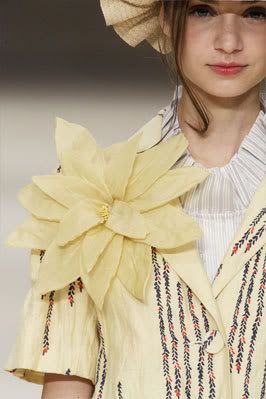 My flower: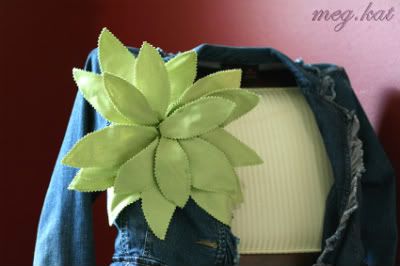 The only supplies you need are fabric, glue, 28 gauge wire and pinking shears.
1. cut about16 inches of wire and form it into a petal shape, twisting the ends together to secure and form a stem.
Make 10 large petals, (mine were 7" long,) and 7 small petals, (5" long.)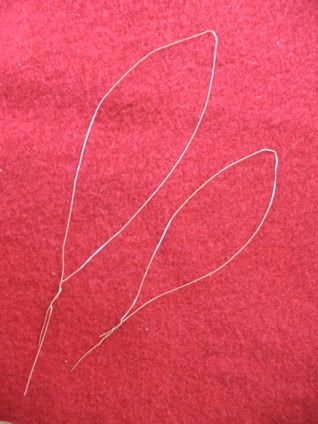 Cut fabric wide enough to enclose the stem when folded in half.
Lay your stem on half the fabric and run a line of glue over the entire stem. Then fold the fabric over to cover the stem, pressing the fabric firmly to the wire.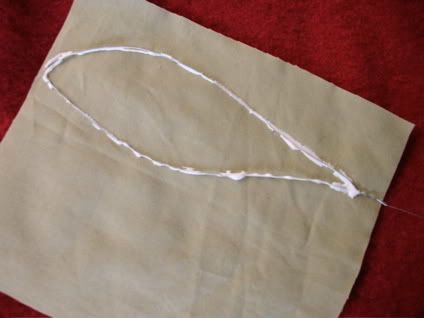 Now comes the hard part. Wait and let the glue dry
thoroughly
!
Once it is dry, take your pinking shears and cut out the stem shape, following the outline of the wire.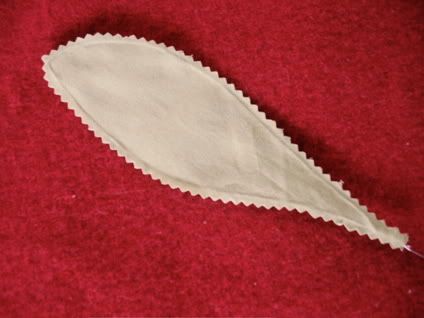 Once all your stems are cut, make 2 stacks of 5 large stems, and 1 stack out of the 7 small stems, then lay the stacks on top of each other, Large-small -large.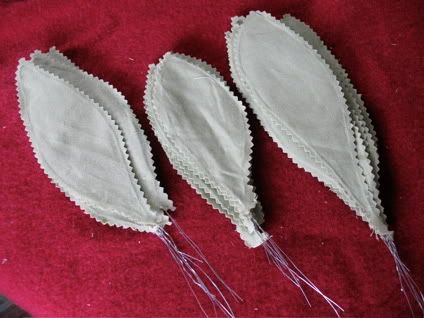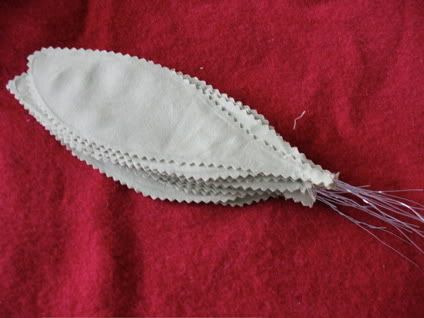 Once they're stacked, twist the stems together to form one large stem.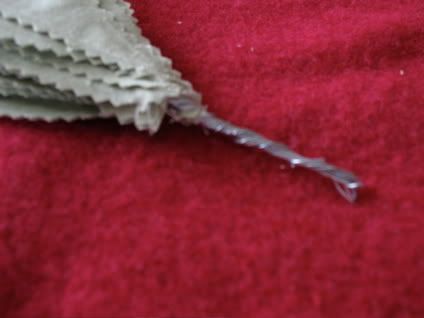 Now the fun part! Start opening the petals, spreading them out like a flower.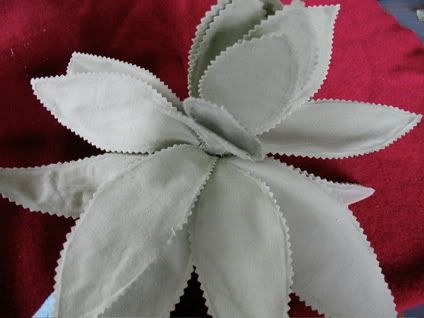 Turn the flower over and curl the stem so it lies flat around the flower. I covered mine in duct tape first.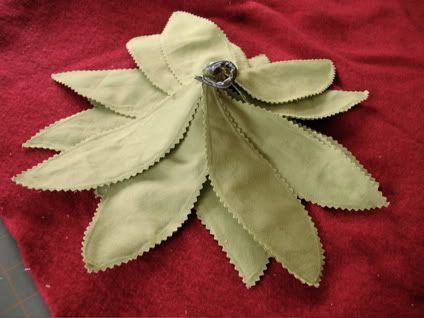 Thats it! I used a large safety pin to pin the flower to my jacket. This was my prototype. I think I'll make my next flower a bit smaller.