I had planned on doing so many crafts and tutorials for the July holiday, but my daughter gave birth to my newest grandson and I've been helping out around her house and taking care of my two granddaughters; so this is all I've got.
The first is a really simple garland I made using a sheet of scrapbook paper, a 1" circle punch, hot glue and quilters thread (because its heavier than regular thread and I had it on hand.)
First, just start punching out lots of circles.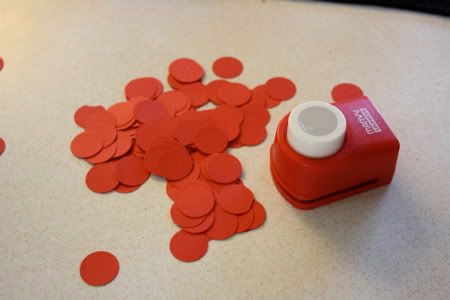 Then I took my thread and put a circle under it then put a dot of hot glue on it and stuck another circle on top of it.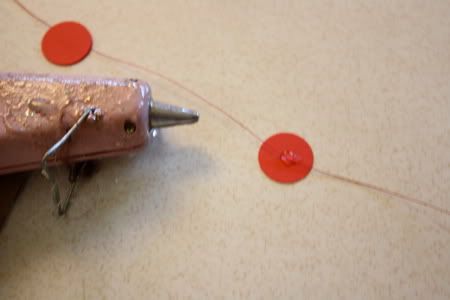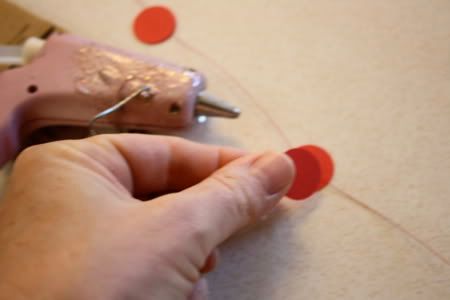 In hindsight, (and with many burnt fingers) I would use double sided tape instead of hot glue, especially if you are going to have kids helping with the project.
I placed my circle punches about four inches apart, but hey, do what ever looks best to you.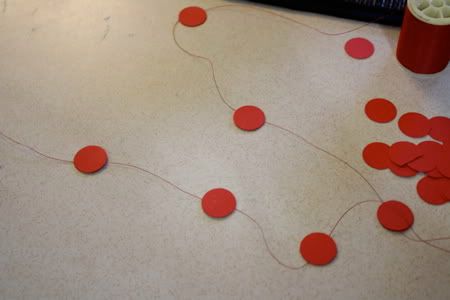 Here it is hanging in my window. Yeah, I know it looks like a bunch of dark dots or kamikaze bees attacking my house. It was bright outside.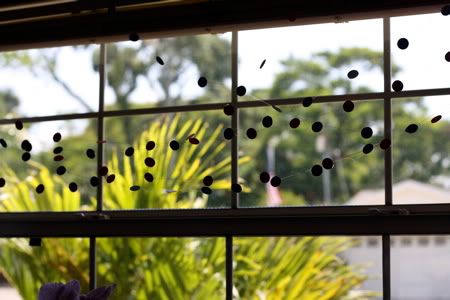 The second garland I made using the classic Martha Stewart,
tissue paper flower tutorial
; except that I reduced the size of the flower to 5 inches so I could wire them to a string.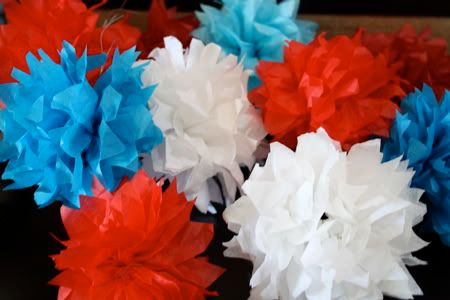 No, no photo of them hanging as a decoration yet....maybe tomorrow.