I love clocks. I don't know why, but it seems I can't pass up a vintage clock, working or not, while I'm out at garage sales. I come across broken alarm clocks all the time and I've never paid more than $1 for them, but what do you do with a broken clock?
Turn it into a picture frame.
First you take your alarm clock apart. Unscrew all the screws and remove the insides. This can be a bit like a puzzle, but with a some patience and some tiny screw drivers, you'll end up with a clock that looks like this. (Sorry I don't have any before photos, I often get so excited about a project I forget to take pictures.)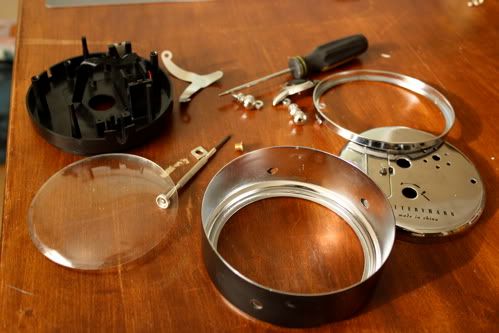 Next , find a photo or picture you like. Take the glass face from the clock and use it as a template to trim your picture.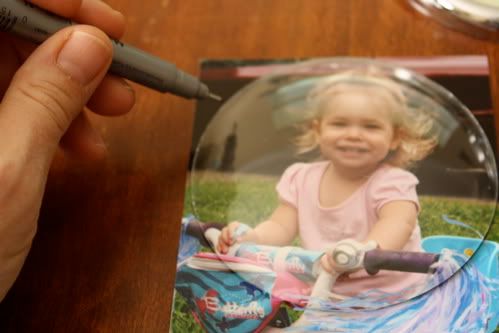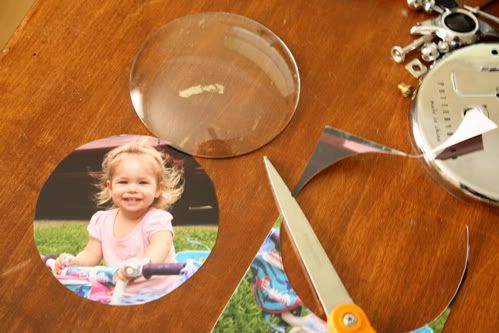 Make sure the glass is clean, and reassemble your clock, (leaving out the clock mechanism.) You now have a one of a kind picture frame!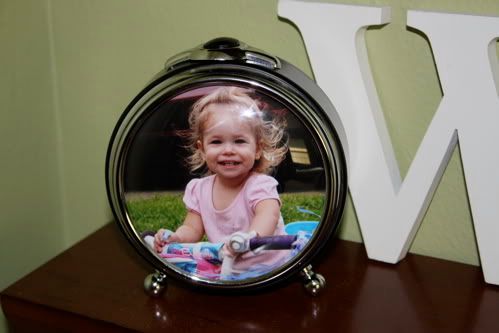 *Don't forget to enter my $60 giveaway!*