A couple of months ago I bought a large, purple, cashmere, turtleneck sweater at a garage sale for $1. Living in Florida, I knew I'd never wear the sweater even if it did fit, but it was only $1 and I knew I'd eventually find a use for it.
Last week while reading through other craft blogs, I came across this awesome project, turn a sweater into a fashionable wrap!
I followed the tutorial, and am thrilled with the results!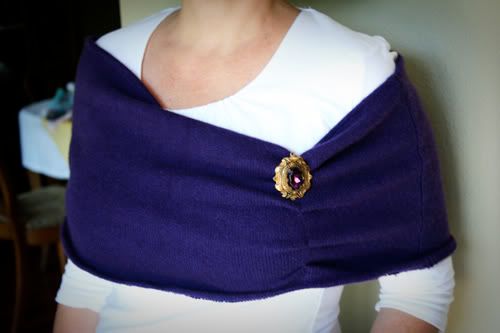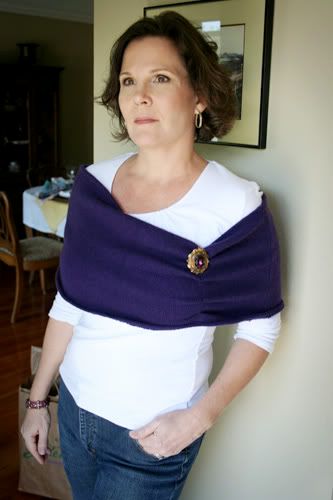 To make your own wrap, go over to
My Mama Made It
for easy to follow, step by step directions.