This is so easy and inexpensive to create, and makes a great Christmas present.
Take an old tarnished candlestick, (these are easy to find in thrift stores as nobody likes to polish silver or brass,) and spray paint it.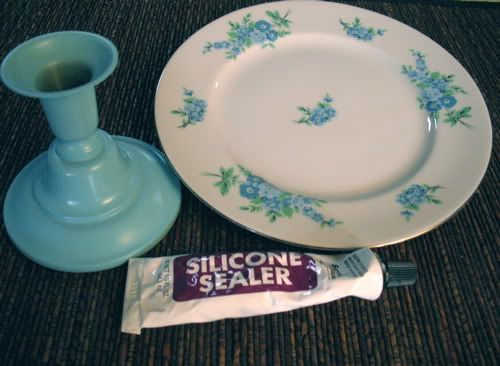 Find a pretty plate, also easy to find while thrifting, and get some silicone glue, or e6000 glue. DO NOT use hot glue, it won't hold.
Put a ring of glue around the top of the candlestick then center it on the face down plate. Let it dry 24 hours before moving.
Voila! A pretty cake stand to hold all manner of treats!