Unlike this beautiful, $198
Anthropologie
ribbon bracelet, mine cost $1.25 to make. Granted, I already had all the supplies on hand, but the ribbon was out of Micheal's dollar bin, the vintage pin was .25 at a yard sale and the old broken watch was in my bin of jewelery bits.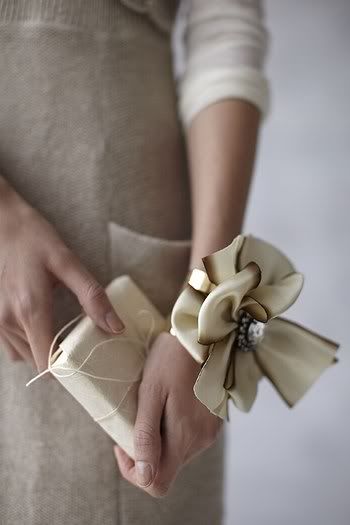 My supplies: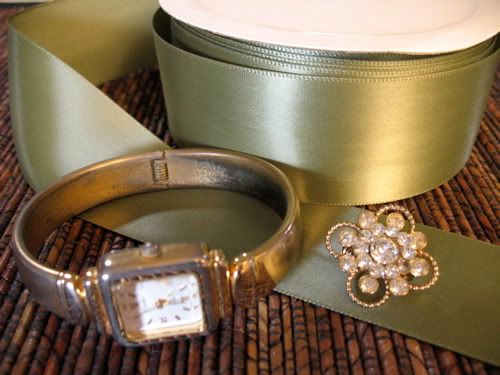 The bracelet is basically a layered bow. If you've never made bows before,
Save-on-crafts
has great instructions.
I wanted a 2 inch loop, so I measured out 6 inches of ribbon, and leaving 2 inches for the tail, I folded the ribbon in half and pinched it.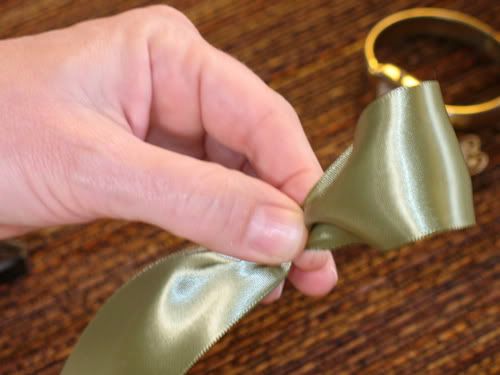 I held my bow tight and twisted the ribbon so that the shiny side was facing out.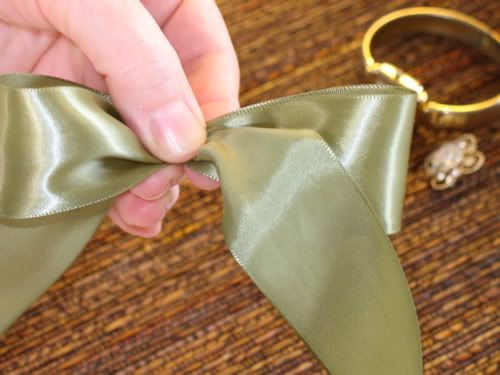 Then you repeat the process, make a loop, pinch and twist, until you've made four loops.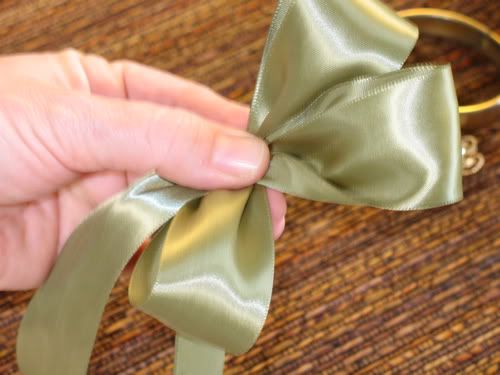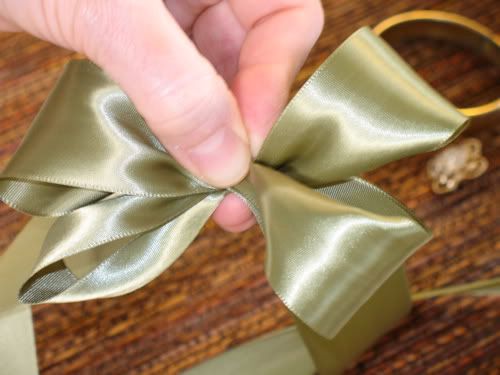 Then take a piece of floral wire and secure the bow in the middle.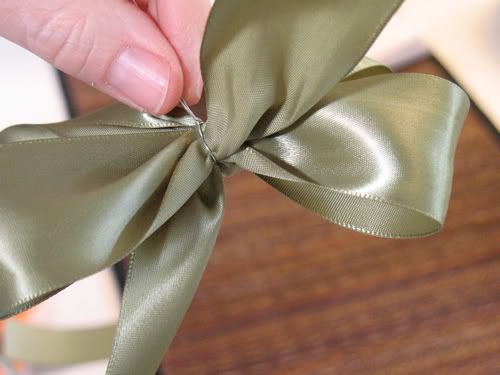 I then made another four loop bow, slightly smaller thatn the first.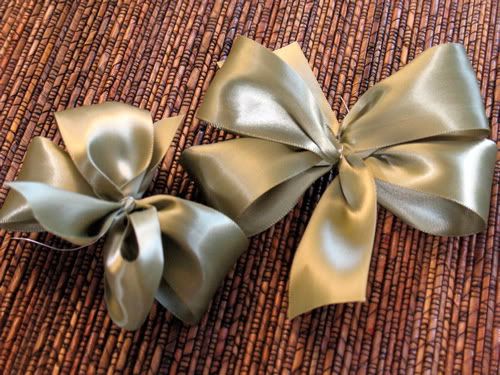 Stack the smaller bow on top of the larger and twist all the wires together under the large bow.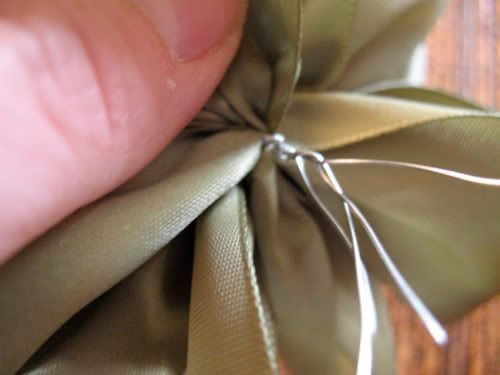 You now have something that looks like this. Fluff and play with the loops until you're happy with how they look.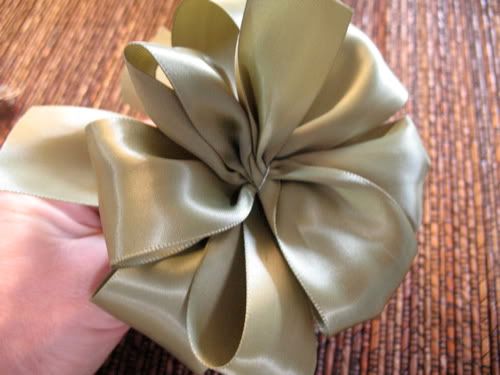 Pin or hot glue your rhinestone jewelry in the center of the bow, then hot glue it on to your cuff bracelet or in my case, an old cuff watch. If you don't have either of those, you can use an extra piece of ribbon as your bracelet and glue the bow to that and simply tie it on your wrist.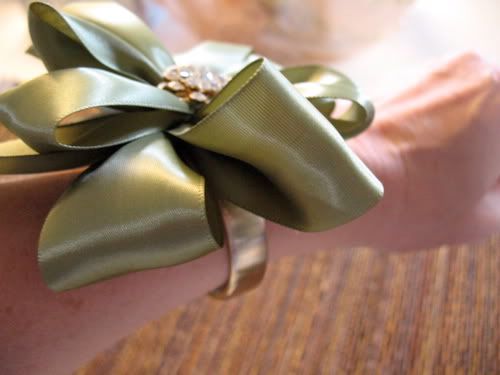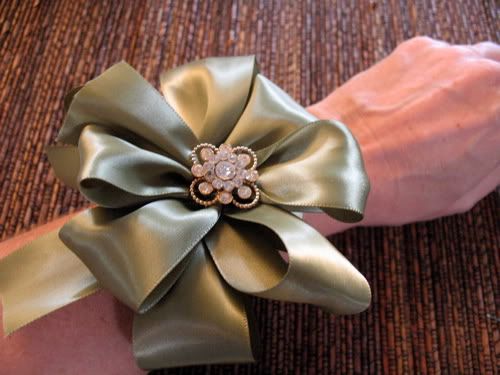 If I make more of these, I will definitly try to find a pale ribbon with a dark edge. While I like the green, it doesn't have the definition I want and the green seems to become just a big blur of color.