To be honest, I'm not always a fan of crocheted and knitted things. I think its a combination of living in Florida, where sweaters are rarely worn and that the only yarn I knew about was the acrylic Red Heart brand. Eww.
I've been seeing some very cute crocheted garlands on Etsy, and decided that after 30 years it was time to try my hand at crocheting again. I found a very helpful how to on Youtube, and spent two days crocheting little hearts and watching Grey's Anatomy.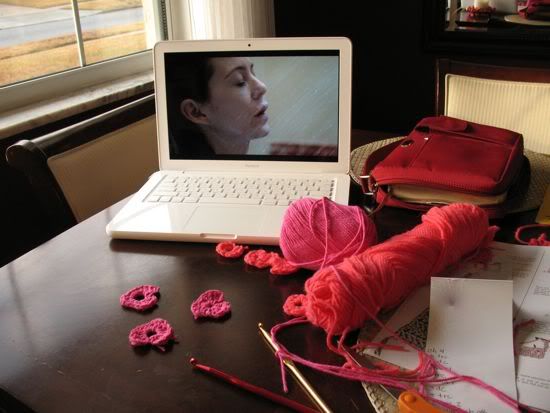 It took awhile for me to get an actual heart shape.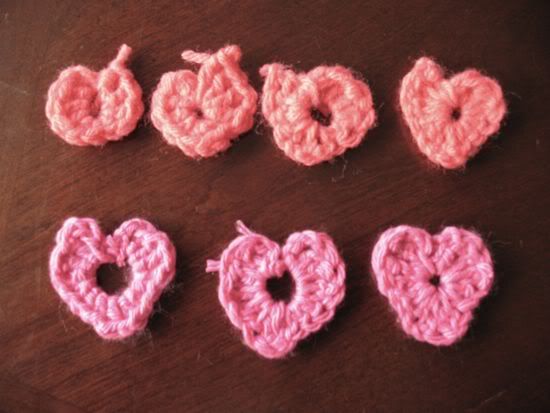 Eventually, they started looking like this.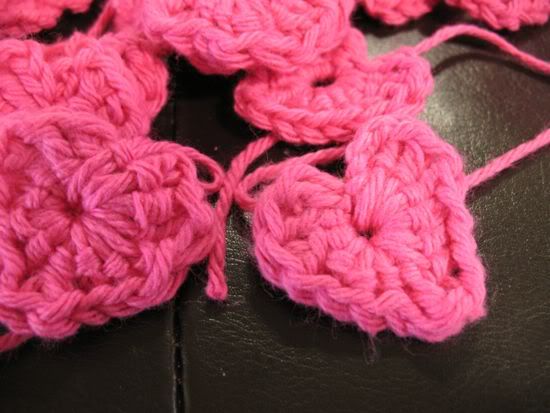 Part of my finished garland. I'd really like to get it looking more like hearts and less like strawberries.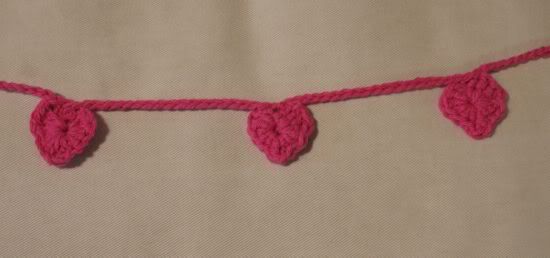 The directions for the heart are pretty easy;
Chain 4, make all stitches in the first chain. 3 trc, 3 dc, chain 1, 1 trc, chain 1, 3 dc, 3 trc, chain 2 slip stitch. Fasten off.
This video shows you exactly how to make a heart.