I saw this necklace in the Anthro catalog a few months ago and thought I'd try to replicate it.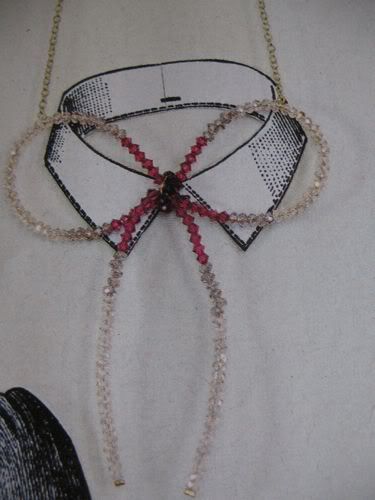 I used 22 gauge wire, seed beeds and needle nose jewelery pliers. You can use any kind of small bead, this just happened to be what I had laying around.
I measured out about 18 inches of wire, put a seed bead on the end and made a loop.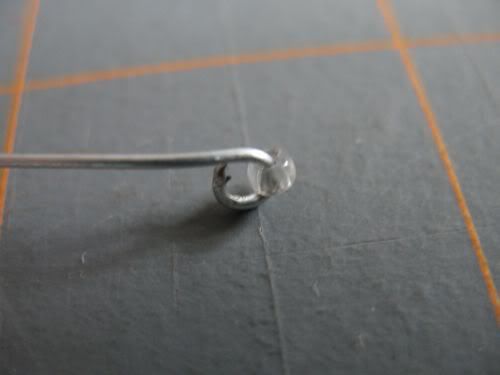 Then I started filling up the wire with my beads. I used red beads and then used pink beads for the center 4 inches. Don't do this. Stick with one color.
After you've filled your wire with beads, finish the end with another looped seed bead like in the first picture.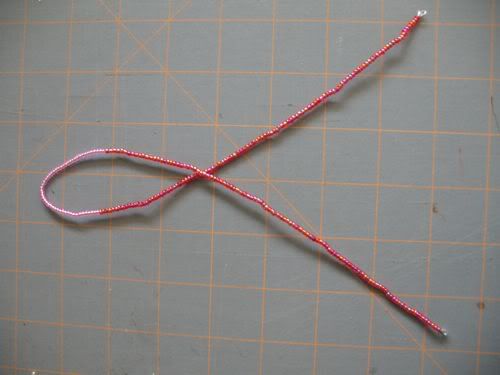 Form your wire into a pretzel shape.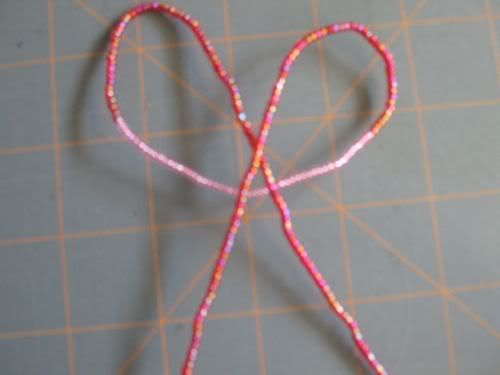 The to form the bow, twist half the pretzel up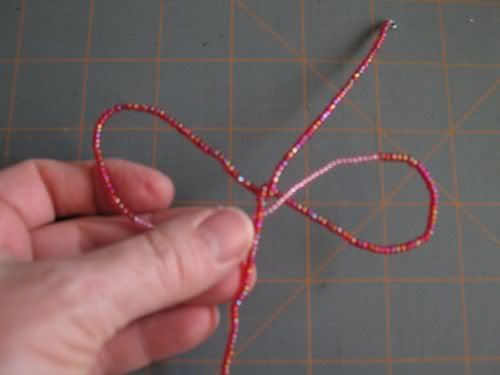 And all the way around to finish the bow. I had a few beads pop off doing this. Its ok.
Your bow will still look fine.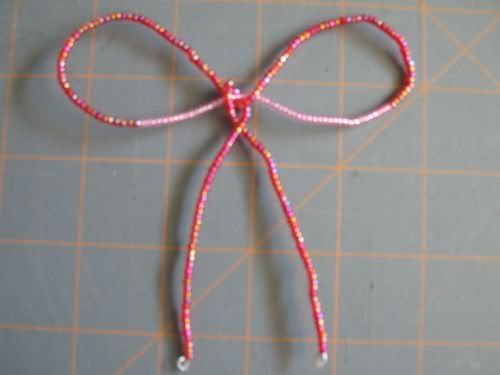 Now you can use jump rings to attach it to a chain necklace. I didn't do this becaue I was FRUSTRATED that my light pink area wasn't where I wanted it. That's when I decided its probably best to stick with a solid color, like this Anthro necklace, and I would use a larger bead.