I know, I know, What's a snap swivel you ask. I had no idea that's what these little brass things were called. They are used on a fishing line and you can buy them in the sporting goods section of any store...and they're cheap.
I used to make these bracelets in the 80's. They were all the rage with high school kids. I like wearing them in multiples, and whats really nice, is that because they're made of brass, you can shower in them, swim in them and leave them on forever, and they still look good.
These are the swivel snaps; they come in different sizes. I'm using a size 5 which is the largest I could find. (It photographs better.)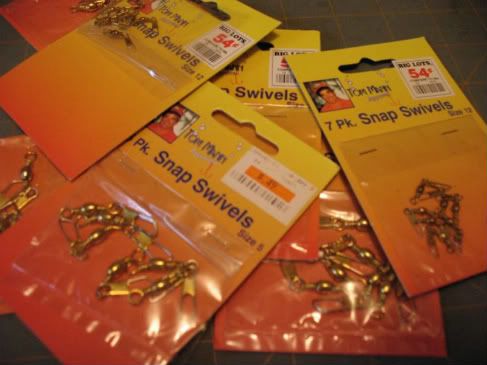 Here is what the snap looks like.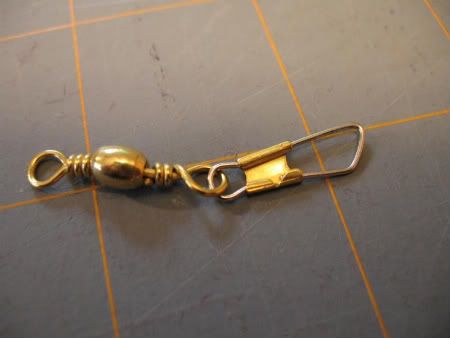 Open the back of the snap just like a safety pin.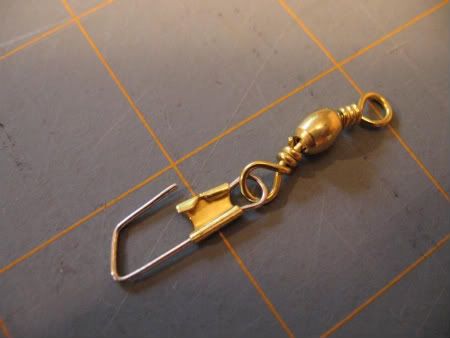 Hook it to the ring part of another snap. You can make a bracelet just by hooking a bunch of snaps together, but I like to add seed beads.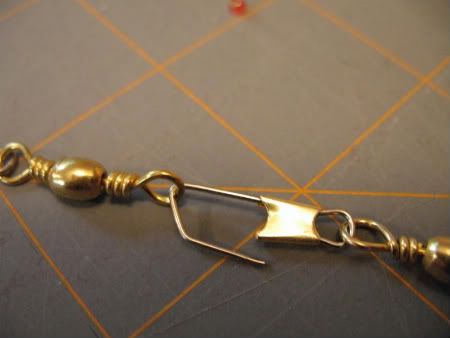 Here I've added seed beads and closed the snap.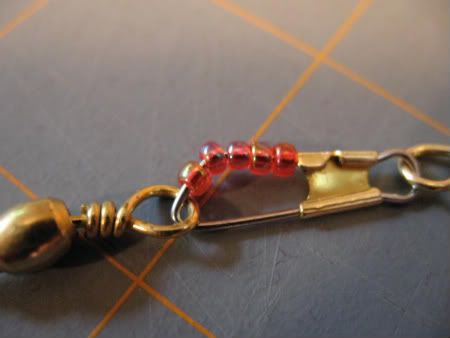 Continue until you get a bracelet that fits around your wrist. Pretty isn't it?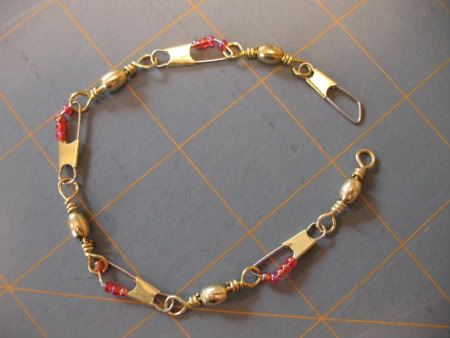 I decided to take it a step further and add some larger beads.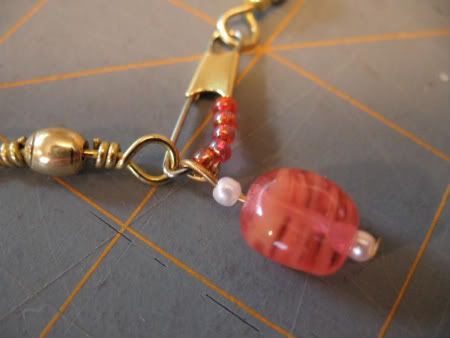 The end product looked like this. (I hadn't attached all the large beads yet, but my light was fading.)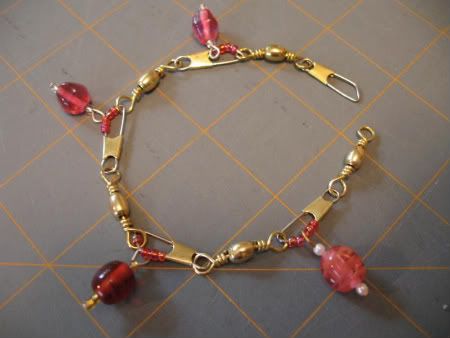 You can use the snap as your bracelet closure, but you'll probably need someones help closing it. I would suggest adding a regular clasp to make things easier on yourself.