Instead of crafting, I've been making these: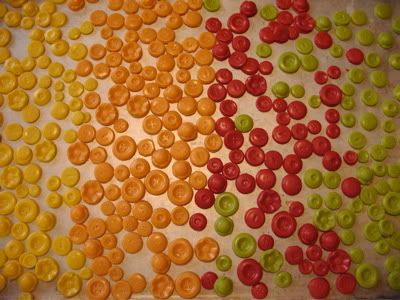 Hundreds of candy buttons for my daughters wedding cake.
She is getting married in our back yard on Saturday. Sunday I turn her bedroom into my craft studio.
I'm looking forward to being able to work on projects whenever I want and not having to think about cleaning up and putting stuff away all the time.... meaning I'll be able to post more crafty ideas!