Confession: I love pretty bookmarks but usually use a a scrap of paper to mark my place.
These are so lovely though, that I may have to change my ways. I saw these velvet bookmarks on the cover of Somerset Studio magazine last year and thought they were beautiful.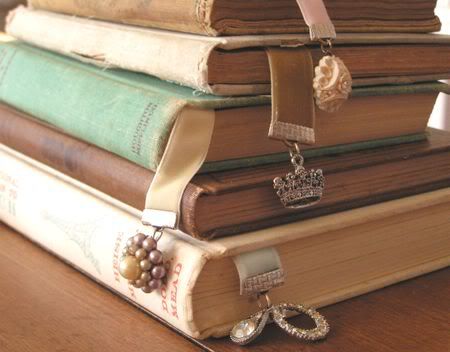 photo credit: Somerst Studio
I found all my supplies on Etsy, and while I used 1" ribbon, in hindsight I'd go narrower, just because there are more ribbon choices.
For each book mark you will need: 12" of velvet ribbon
2- 1" ribbon end clamps
Old buttons, beads or jewelry pieces
Jump rings and headpins
Measure out your 12" of ribbon.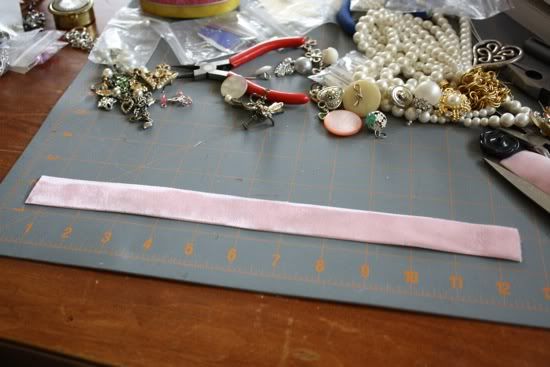 Line up your ribbon end clamp, and use pliers to gently, (but tightly,) close the clamp. Do this on both ends.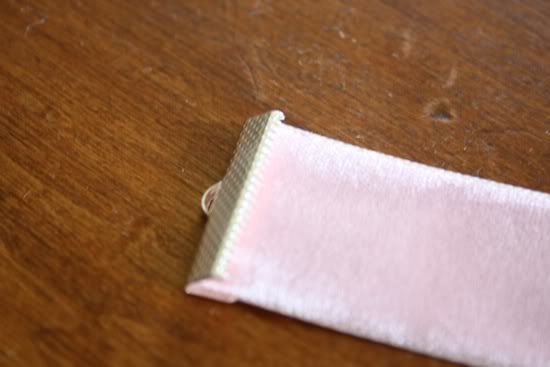 Now the fun part. Use what ever adornment you like and attach it to the clamp with a jump ring. If you are using beads, first you must put the bead on a head pin and make a loop at the top.