After being sick for some time now, I'm trying to get my crafty mojo back. I've been doing some embroidery, I adore monograms, but after seeing
Hanna's
free form needle art, I'm inspired to give it a try.
My monogram. Just find a font you like and print it out. Then using transfer paper, trace the letter onto your piece of fabric.
Primrose Design
has a great online stitch school that I've found to be very helpful.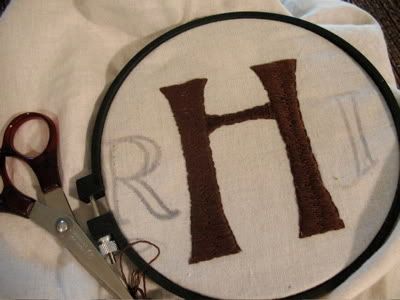 (
Monogram Momma
has a great tutorial on making a monogramed tie for Fathers Day.)